How to Make Full Songs Instead of Short Demos
How to take your short idea and take them to a full song? It's frustrating to create only short demos. This way of composing has helped me a lot – hopefully it will be useful for you too.
Hopefully you found this post helpful. If there's anything you want me to cover in the future videos let me know. Send me an email or leave a comment below. Ask if there's anything unclear or if I left something out. Cheers!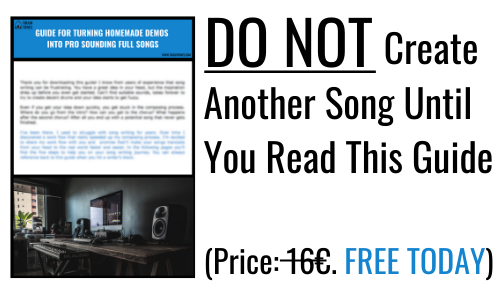 GET FREE ACCESS