Recording Acoustic Guitar at Home
– THE FOOLPROOF WAY
Acoustic guitar is an instrument that works beautifully both on its own and as a spice together with other instruments, such as a whole band. In case you are struggling to get a good sounding acoustic guitar recordings at home – hear me out. It is possible to record acoustic guitar at home and to make it sound awesome.
It can be tough, if you don't know what you're doing. Recording ends up being thin, harsh or boomy and woofy. In this video I want to share you the foolproof way of recording acoustic guitar at home that sounds great no matter where you're recording.
Hopefully you found this post helpful. If there's anything you want me to cover in the future videos let me know. Send me an email or leave a comment below. Ask if there's anything unclear or if I left something out. Cheers!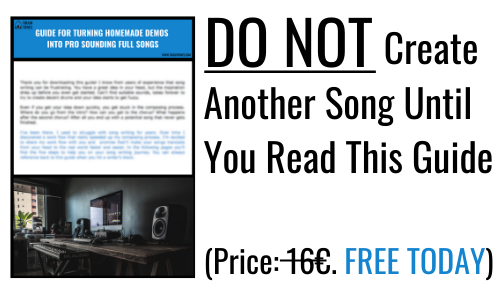 GET FREE ACCESS