Instant Energy Lift Trick
In this video you'll find a way to instantly boost your track with a simple and effective trick. While there's a chance you may already be familiar with the trick itself, the execution is probably something entirely new. Check out the video to learn the instant energy lift trick.
With adding just a simple tambourine track you can give a massive energy boost to a chorus for example. The genre doesn't really matter here, this is something that works every time from pop to metal.
Sometimes it's hard to get the tambourine to be steady and even, because it's so dynamic instrument. The hits of the tambourine are much louder than the rest of the tambourine. Because of this, you can use the two track technique from the video. Using a compressor or a limiter does the job as well, but the two tracks gives you a lot more flexibility and control. 
In addition to tambourine, check out this post to find out some other ways of arrangement to boost your choruses. 
Hopefully you found this video helpful. If there's anything you want me to cover in the future videos let me know. Send me an email or leave a comment below. Ask if there's anything unclear or if I left something out. cheers!
I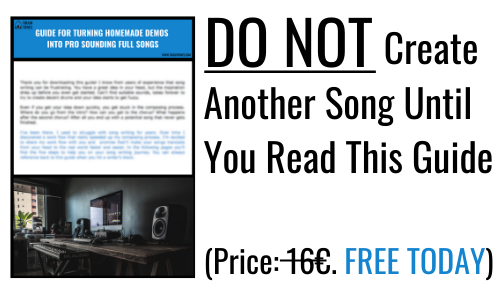 GET FREE ACCESS