The Reason Why Your Mixes Sound
Muddy and Boomy
Are your mixes sounding muddy, boomy and somehow unprofessional when you compare them to professional mixes? My mixes sounded like that for a long time. They sounded good as I was mixing them, but when I compared my mixes to songs that I like, something was missing.

It's so frustrating when you try your best and still your mix doesn't sound the way you wanted to. In this video I tell you the three reasons why my mixes sounded muddy and boomy. Hopefully this will help you to get better mixes as well.
Hopefully you found this post helpful. If there's anything you want me to cover in the future videos let me know. Send me an email or leave a comment below. Ask if there's anything unclear or if I left something out. Cheers!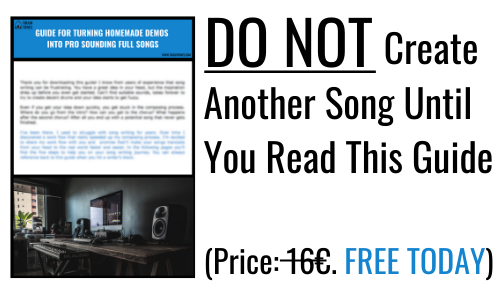 GET FREE ACCESS